Graduate of the 2017-2018 Professional Circus Training Program
​at The Actors Gymnasium in Evanston, IL.
(EX)TENSION Directed by
Sylvia Hernandez DiStasi, Molly Brennan, and Amanda Crockett.

​
Major: Single Point Trapeze
Minor: Aerial Sling


Training:
Ground Skills

Flora Bare: Handstands, Tumbling
Nourbol Meirmanov: Handstands, Partner Acro
Amanda Crockett: Partner Acro, Juggling
Javen Ulambayar: Tumbling, Partner Acro
Molly Brennan: Clowning, Physical Theatre
Raphael Cruz: Hoop Diving
Brian P. Dailey: Juggling
Aerial Emery: Cyr Wheel

Aerial

Krystyn Tsagarakis: Single Point Trapeze, Aerial Sling, Silks, Lyra
Patrick Tobin: Corde Lisse, Tightwire
Javen Ulambayar: Chinese Pole, Straps
Sylvia Hernandez DiStasi: Spanish Web


---
Aerial Sling - "The Wraith" Single Point Trapeze - "After School Special"
---
---
Ambient Dance Trapeze for Embarc Chicago's Annual Fundraiser @Moonlight Studios 2018
---
"The Talls" Acro Duo with Phillip Christian - The Parlor @ The Colvin House - 2018
---
Circus in Progress 2016 - The Actors Gymnasium - Duo Lyra
---
Powered by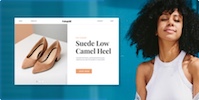 Create your own unique website with customizable templates.